About Your San Mateo Landscape Design Company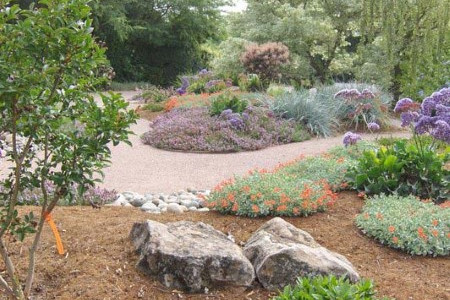 For over 30 years, Skyline Landscapes Inc has been providing homeowners in San Mateo with all of their lawn care and landscaping needs. We are your one-stop shop when it comes to your lawn. We offer complete maintenance services like: ground maintenance, landscape design, irrigation management, and custom backyard structure design. Call to see what our landscaping company is all about.
There are plenty of reasons to hire us. Besides our landscaping services, we offer a full line of maintenance for your yard. We value the upkeep of your property and it has showen in front and back yards all over the area. We do the watering, fertilizing, pruning, and irrigation installations.
All of our employees are full time and legal. We background check each one to ensure they are fit for our company. We want our San Mateo customers to know who is on their property at all times so they feel safe.
We provide a complete line of landscape design and lawn services for our customers to take advantage of. It doesn't matter if it is a custom gazebo or landscape design, our landscapers can handle anything that has to do with your lawn.
We will make sure that everything is taken care of the right way the first time around. We will conduct an in-depth interview with you so we can meet your needs because when it comes to your lawn, nobody does it better than our San Mateo landscaping company can.
Landscape Services In San Mateo
Landscaping
Landscapes in San Mateo
Landscape Services
Hardscaping
Hardscapes in San Mateo
Hardscaping Services
Lawn Care
Lawn Care in San Mateo
Lawn Care Services
Maintenance
Landscape Maintenance
Maintenance in San Mateo
Recent Landscaping Articles...
The Perfect Landscaping Project For Fall

When the weather turns cooler here in South San Francisco, and you find yourself looking for ways to enhance your landscaping, now is the time to think about hardscapes. With so many exciting options […]

Do You Need To Hire A Professional For Lawn Fertilization Services?

As a homeowner, one your most important and difficult maintenance tasks is taking care of your lawn. Between weed control, insect control, season clean-ups, and more, there's always plenty that needs […]

What You Should Know About Seasonal Lawn Care

Redwood City Landscapers often offer seasonal lawn care as opposed to regular weekly lawn care. It can be hard to find a good yard person to clean up the landscape when there are tons of leaves and […]
Call today for lawn care maintenance or landscape design for your San Mateo County home.