Irrigation Systems In San Mateo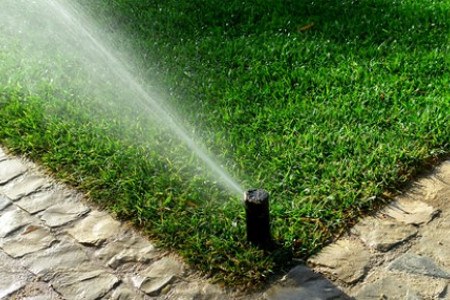 One of your priorities as a homeowner is keeping your landscape attractive and healthy. Fortunately, you've got Skyline Landscapes Inc on your side, and our professional San Mateo landscaping contractors can help you keep your lawn and landscape tasks to a minimum with our irrigation system services. We can design, install, repair, and maintain the irrigation system at your home, which will help you keep your landscape in great shape at all times.
Our professional landscaping contractors understand that your lawn care is an important part of your landscape, and no matter what kind of landscape you have or what features it boasts, we can make sure that your irrigation system is perfectly designed and able to keep the landscape in excellent condition.
There are many different kinds of irrigation systems, and our professionals will work with you to decide on the perfect system for your home and your landscape.
Our Irrigation Services Include:
New Irrigation Systems
Adding Zoning to Existing Systems
Water-Conserving Drip Irrigation
Rain Sensors
Spring Turn-On
Back-Flow Prevention Tests
Mid-Season Repairs & Tune-Ups
Irrigation System Additions
Sprinkler Relocation
System Revamps
Drip Irrigation Systems
Especially in California, conserving water is a huge and growing concern for homeowners, and our drip irrigation systems can help you ensure that your landscape or garden is able to receive the water it needs without using excess water.
Drip irrigation may also be referred to as localized irrigation, trickle irrigation, or micro-irrigation. These systems save water and fertilizer by allowing the water to slowly drip to the roots of plants. The water can drip onto the soil surface, or it can be delivered directly to the root zone with a series of pipes, valves, tubing, and emitters.
Before we install a drip irrigation system at your San Mateo home, we'll examine your property and its soil conditions, water pressure, and planting materials. We'll provide you with an estimate of the work and explain the details to you in plain English. We'll install the system and we'll be available for any maintenance or repairs that it may need.
Irrigation Repairs
Our landscaping contractors are properly trained and fully equipped to service and repair any type of irrigation system. We'll be able to diagnose the problems quickly and accurately, and we'll make sure that your San Mateo home's irrigation system is totally effective and efficient before we consider our job done.
Our irrigation repair services include:
Timers and Controllers
System Troubleshooting and Testing
Maintenance Plans
Pump Testing and Repairs
If you've encountered any problems with your irrigation system, call our professionals today.
Recent Landscaping Articles...
The Perfect Landscaping Project For Fall

When the weather turns cooler here in South San Francisco, and you find yourself looking for ways to enhance your landscaping, now is the time to think about hardscapes. With so many exciting options […]

Do You Need To Hire A Professional For Lawn Fertilization Services?

As a homeowner, one your most important and difficult maintenance tasks is taking care of your lawn. Between weed control, insect control, season clean-ups, and more, there's always plenty that needs […]

What You Should Know About Seasonal Lawn Care

Redwood City Landscapers often offer seasonal lawn care as opposed to regular weekly lawn care. It can be hard to find a good yard person to clean up the landscape when there are tons of leaves and […]
Call today for lawn care maintenance or landscape design for your San Mateo County home.