Landscape Design in Millbrae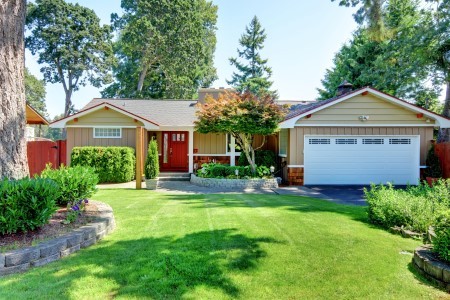 Sensible Millbrae landscaping means that the homeowner uses the property for something other than just aesthetic appeal. When you want something other than looks for the outside of your home, call Skyline Landscapes Inc. Our designs can create an outdoor enhancement that you can actually use and nt just look at.
From fire pits and patios- there are different ways that we can make our landscaping functional. Whether you want to use your outdoor fire place to entertain friends or spend quiet evenings enjoying nature, we can make that happen.
Getting what you want and when you need it are reasons why we have been in business and grown our reputation for so long. Our residential services include outdoor construction hard and softscaping.
Millbrae Landscaping
There are different levels of care that we can provide to your property. The various levels all depend on your needs. We can attend solely to your lawn, garden, bushes or weeds. It all depends on what you are seeking from our landscaping company in Millbrae.
You'll be immersed in an entirely new outdoor world whenever you go with our services. We want to plant and manage your outdoors. There is nothing else that you can invest for your property that will enhance the appeal as well as value like landscaping does.
We can alter your outdoor space into a functional space. Our landscapers are very passionate about what they do and how quickly they can get it done. We bring experience, skills, and knowledge into all landscape projects we do.
Millbrae Lawn Care & Maintenance
All of our ideas start with a design as care and maintenance follows afterwards. We are locally owned so we know what yards look like in our area. Some are run down as others look to perfection because they have been landscaped. Yours can look like that too through our services as we provide:
What we do can make your lawn into a superior looking one. Our landscapers provide you with leaf blowing, seeding, fertilizing and so much more. We also do many types of hardscaping such as stone and concrete usage. Our maintenance services are available to those willing to make the necessary changes they need for their lawns.
For all sorts of handy maintenance and care plans that can meet your outdoor needs, make sure that you take advantage of our services. We will easily be your next choice landscapers as we're the #1 Millbrae landscape design company. Call today and be happier tomorrow looking and playing on your newly customized lawn.
Recent Landscaping Articles...
The Perfect Landscaping Project For Fall

When the weather turns cooler here in South San Francisco, and you find yourself looking for ways to enhance your landscaping, now is the time to think about hardscapes. With so many exciting options […]

Do You Need To Hire A Professional For Lawn Fertilization Services?

As a homeowner, one your most important and difficult maintenance tasks is taking care of your lawn. Between weed control, insect control, season clean-ups, and more, there's always plenty that needs […]

What You Should Know About Seasonal Lawn Care

Redwood City Landscapers often offer seasonal lawn care as opposed to regular weekly lawn care. It can be hard to find a good yard person to clean up the landscape when there are tons of leaves and […]
Call today for lawn care maintenance or landscape design for your San Mateo County home.