Portola Valley Landscaping Company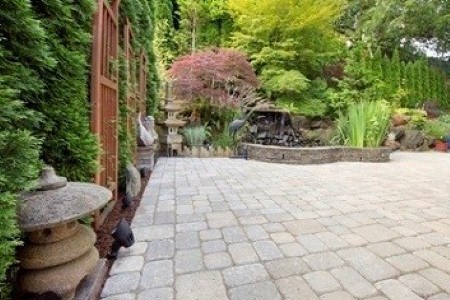 At Skyline Landscapes Inc, we the premier landscaping company in Portola Valley that can provide you with all you are seeking as we do residential work at prices you can afford. Whatever it is you need, be that of a hardscape or softscape service, you can guarantee that you're going to get the best service possible.
Being a part of the community means that we understand your needs. We like to take the personal approach and develop long lasting relationships with the customer in order to show how much we respect and value them.
It's building long-term relationships like that which make us valuable to an area. Who wants to hire a landscape company that overcharges and doesn't care about their customer's needs? We would like to think that no one does. Call us today and have your lawn evaluated.
Portola Valley Landscaping
Whenever you are in need of a landscape installation, come to Skyline Landscapes Inc. We can bring your outdoor space to life as we deliver a whole range of softscape installation services which include shrub tree, and garden planting as well as fertilization and flowerbed displays.
The health of your greenery and longevity all depends on the type of landscape installation you need. It takes planning and caring for your greenery to make them in full bloom. That's why customers go with us every time they need their greenery planted.
Make your next project part of our everyday local service and see how we can add value to your home and outdoor living space. We're the experts when it comes to planting and caring and it shows as we're the Portola Valley landscaping company to come to.
Portola Valley Lawn Care & Maintenance
It won't take long for our landscapers to identify all the maintenance you're looking for. Even if you don't have a clue as to what you really need, we will evaluate your property for the proper maintenance that it needs. We provide care and maintenance for the following areas of your outdoors:
Fountains
Walking paths
Arbors
Patios
Garden
Lawn
Our crew will take special care of your lawn, garden, walkways and more. We want you to have the best and most beautiful lawn on the block. If you enjoy spending time outdoors, we have the solution for yours.
We're the landscape design company in Portola Valley that has that "green" thumb when it comes to plants, flowers, shrubbery, and trees. We'll work with you in order to create an appealing, functional outdoor environment.
Recent Landscaping Articles...
The Perfect Landscaping Project For Fall

When the weather turns cooler here in South San Francisco, and you find yourself looking for ways to enhance your landscaping, now is the time to think about hardscapes. With so many exciting options […]

Do You Need To Hire A Professional For Lawn Fertilization Services?

As a homeowner, one your most important and difficult maintenance tasks is taking care of your lawn. Between weed control, insect control, season clean-ups, and more, there's always plenty that needs […]

What You Should Know About Seasonal Lawn Care

Redwood City Landscapers often offer seasonal lawn care as opposed to regular weekly lawn care. It can be hard to find a good yard person to clean up the landscape when there are tons of leaves and […]
Call today for lawn care maintenance or landscape design for your San Mateo County home.