Hillsborough Landscape Design Company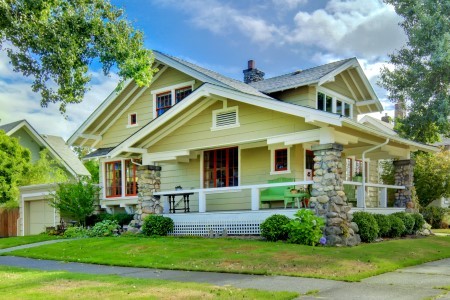 Maybe you are looking for a landscape company in Hillsborough to take care of your newly acquired property. There are many reasons to take advantage of a landscape contractor. At Skyline Landscapes Inc, you can hire us for grass mowing or weeding.
When researching ideas for your landscape, be sure and consider hardscapes. Hardscapes are what offset softscapes. Anything that is a stone or wooden can be considered a hardscape. Stone and wooden structures are good investments because they last.
A softscape refers to tees, shrubbery, flowers or anything planted. Planted features in a yard create wonderful borders and aesthetic beauty. If you're in need of them, hard or softscape, call Skyline Landscapes Inc. We will construct and manage them for you so all you have to do is enjoy them.
Hillsborough Landscaping
A landscaping company offers professional services. One that has experience can do wonders for your yard. Skyline Landscapes Inc has been in practice for 30 years. We have the experience that you need for a lawn you can enjoy.
From fertilizing to maintenance, Skyline Landscapes Inc does it all. We'll make sure that all your outdoor plants, lawn and trees look their best. Here are some of the benefits of going with our professional outdoor services:
Reassurance
Safety
Proper blooming
Hiring a professional Hillsborough landscape design company will deliver the outdoors that you and your family will be able to grow with in regards to seeing more value and enhancing the appeal. Call us today and let us attend to your needs.
Hillsborough Lawn Care & Maintenance
There is a lot of care that goes into landscaping. We are locally owned which means we are able to cater to your landscaping when you need us to. Don't depend on those large landscape contractors who are never around when you need them.
We do the same as they do but on a much smaller level. Our evaluation, estimates and smiles are always free so come on by and take advantage of our care services. We can create and take care of the customized look you so desire for your lawn.
We do everything from lawn care to weed control. Weeds are something that should be taken care of on a weekly basis or will take over your lawn. The same goes with a yard that is not manicured well enough. Let us care for yours for once.
Whenever you need a professional landscape design company in Hillsborough, call us. We can become your landscapers of choice for all occasions. Don't just hire anybody for the job. We will transform your outdoor space into something that you can use.
Recent Landscaping Articles...
The Perfect Landscaping Project For Fall

When the weather turns cooler here in South San Francisco, and you find yourself looking for ways to enhance your landscaping, now is the time to think about hardscapes. With so many exciting options […]

Do You Need To Hire A Professional For Lawn Fertilization Services?

As a homeowner, one your most important and difficult maintenance tasks is taking care of your lawn. Between weed control, insect control, season clean-ups, and more, there's always plenty that needs […]

What You Should Know About Seasonal Lawn Care

Redwood City Landscapers often offer seasonal lawn care as opposed to regular weekly lawn care. It can be hard to find a good yard person to clean up the landscape when there are tons of leaves and […]
Call today for lawn care maintenance or landscape design for your San Mateo County home.