The Perfect Landscaping Project For Fall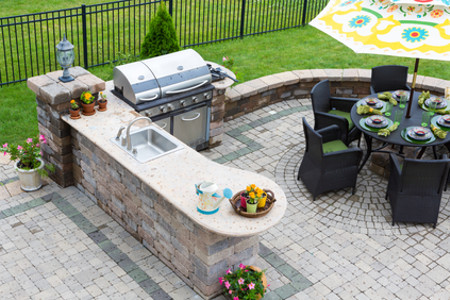 When the weather turns cooler here in South San Francisco, and you find yourself looking for ways to enhance your landscaping, now is the time to think about hardscapes. With so many exciting options available to you, the possibilities are basically unlimited.
It's time to stop focusing on greenery and start planning for man-made elements of your overall outdoor design. This is a great way to add both depth and functionality to your great outdoors.
Emerging Trends in Hardscapes
Before making a choice about what to add to your own backyard, consider some current trends that are destined to become staples in the world of outdoor design.
Going More Natural – Especially in this area, homeowners are moving away from the bling and focusing on making things less showy and more natural and organic looking. Think mossy natural rock walls accented with real wood and opposed to polished granite with gold hardware.
Adding a Water Feature – A water feature is slightly different from a hardscape, yet you can incorporate both. Instead of just a pond, why not add a waterfall composed of layers of stacked stone? Whether or not you want fish to care of as well, is up to you.
Add Your Outdoor Living Space – Outdoor living spaces grew in popularity with such ferocity, and they have already become the new norm. In fact, it is already getting harder to sell a home if it lacks an outdoor living space of some kind, be it a patio, an outdoor kitchen, or both.
There are so many other examples, but these can give you some ideas. You can also get a number of great benefits from focusing on your hardscapes. This provides greener living, offers you a place to cook without worrying about stinking up the house and can create privacy.
Let the Experts Lend a Hand
At Skyline Landscapes Inc, we are not just the premier service provider for landscaping services, we offer the best in personalized consultation services. With over three decades of industry related expertise, it is no wonder our name has become synonymous with service excellence. There is no reason to settle for less than the best for any element of your landscaping, including your hardscaping.
Call today for lawn care maintenance or landscape design for your San Mateo County home.