San Carlos Landscaping Company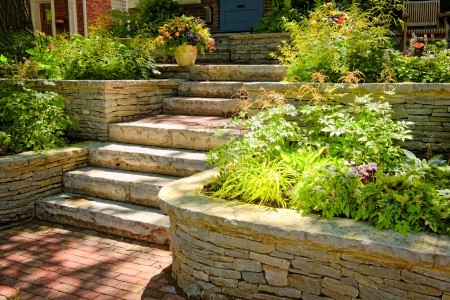 One of the things you will end up having to take care, of as a homeowner, is the need for San Carlos landscaping company services. By working with the Skyline Landscapes Inc crew, you can feel confident that you are getting the best in expert care that you need for your lawn. This includes getting the information and advice you need in order to make the smartest choices for your landscaping layout and overall final look.
We will work with you to help you set up, maintain and build up to having the perfect yard. There are so many choices available to you; working with an expert is the best approach to understanding the options and making wise choices. Get in touch with us now and let's create a plan of action in order to take care of it.
San Carlos Landscaping
We realize that you don't want to end up with a yard that doesn't do well to represent you and your family; one that looks boring or just uncared for. When we work together we can show you the options you have and help you understand them. This also means offering guidance towards making the smartest choices possible for your yard .
You can count on the experts at Skyline Landscapes Inc, offer you the results you want. Our entire team is committed to being able to provide the finest in quality workmanship and customer service possible. This includes incorporating things like hardscapes into the design element. We can't wait to help you establish the look you have always wanted.
San Carlos Lawn Care & Maintenance
Of course there is a great deal more to having a lush, green lawn that is the envy of all of the neighbors. There is a great deal of lawn care and maintenance involved as well; work that should only be taken care of by a trained and experienced professional. So, that is where Skyline Landscapes Inc comes into the picture.
We are eager to be there for you to take care of the service needs for your lawn, such as steps required to keep it looking amazing. A large part of creating the home of your dreams is making sure that the landscaping also helps enhance the look. You are either taking care of your yard, or your uncared for lawn is making your home look uncared for. So when it comes to needing a team to address your San Carlos landscaping company service needs, get in touch with us today to find out more about what we can do for you.
Recent Landscaping Articles...
The Perfect Landscaping Project For Fall

When the weather turns cooler here in South San Francisco, and you find yourself looking for ways to enhance your landscaping, now is the time to think about hardscapes. With so many exciting options […]

Do You Need To Hire A Professional For Lawn Fertilization Services?

As a homeowner, one your most important and difficult maintenance tasks is taking care of your lawn. Between weed control, insect control, season clean-ups, and more, there's always plenty that needs […]

What You Should Know About Seasonal Lawn Care

Redwood City Landscapers often offer seasonal lawn care as opposed to regular weekly lawn care. It can be hard to find a good yard person to clean up the landscape when there are tons of leaves and […]
Call today for lawn care maintenance or landscape design for your San Mateo County home.