Foster City Landscaping Company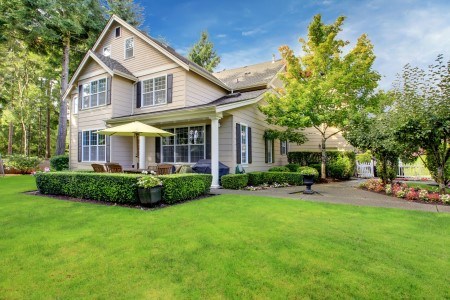 There are a lot of lawns in Foster City that could use the help from Skyline Landscapes Inc. If yours is one of them, call us. Your lawn will turn brown if it is not watered properly or if it has been neglected all year long.
Whenever you see the residential jobs that we have done in your area, you'll understand why people have been coming to us over the years. It's the little things that we do such as seasonal clean up that make us the number one choice for landscapers.
Fall is one of those seasons that leave yards littered with leaves. Although we see fall as a time of change; we also tend to fear it because it does nothing but makes yards a mess. We have a maintenance program that can take care of that and more. Call and find out how to schedule your yard maintenance and care.
Foster City Landscaping
You want beauty of your outdoors and that's exactly what we will deliver. You also want to add more equity into your home through outdoor additions. Its outdoor attractions such as newly planted trees and flower beds that will seek the proper attention your home deserves. Our Foster City landscaping company can:
Add value to your property
Energy efficiency
We often do not think about the energy efficiency of our outdoors but it's possible to lessen the cooling and heating costs of your indoors whenever trees and shrubbery are planted alongside the home. Trees can cut down about 20% on your energy bill.
Foster City Lawn Care & Maintenance
Once your installations are fully completed, Skyline Landscapes Inc will come and manage them. This will protect your property and provide a positive image for the product. We do irrigation system installations, water features and more.
As a professional lawn care company, we take pride in the work that we do. We take care of your needs and demands because your yard deserves the best. Call for pricing and more details on how you can have your lawn cared for on your budget.
For the past 30 years, we have been known for our attention to detail. Details are what have developed our reputation over the years as we deliver quality lawn care to our customers by adding a personal touch to each project.
You can depend on your Foster City landscaping company because we are always there for our customers. Yards are important to keep up with. A poorly scaped lawn will be the embarrassment of the block. Let us turn that around for you.
Recent Landscaping Articles...
The Perfect Landscaping Project For Fall

When the weather turns cooler here in South San Francisco, and you find yourself looking for ways to enhance your landscaping, now is the time to think about hardscapes. With so many exciting options […]

Do You Need To Hire A Professional For Lawn Fertilization Services?

As a homeowner, one your most important and difficult maintenance tasks is taking care of your lawn. Between weed control, insect control, season clean-ups, and more, there's always plenty that needs […]

What You Should Know About Seasonal Lawn Care

Redwood City Landscapers often offer seasonal lawn care as opposed to regular weekly lawn care. It can be hard to find a good yard person to clean up the landscape when there are tons of leaves and […]
Call today for lawn care maintenance or landscape design for your San Mateo County home.