San Mateo Lawn Care & Maintenance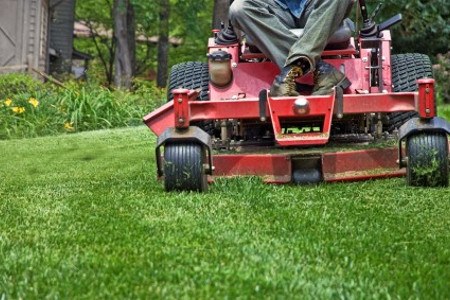 At Skyline Landscapes Inc, we can become your personal outdoor management specialists. With San Mateo lawn care & maintenance, we can make your home beautiful once again. If the years have pressed hard against your yard, let us take care of the weeding, pruning, watering, dead heading, and more. Front and back yard maintenance does not have to take its toll on your back. Call us today and set up a maintenance plan that best fits your needs. We offer free estimates and friendly service so you get the best for your money.
Weed Control
You should treat your yard just like a member of your family. Getting rid of weeds is time consuming. It also can be back breaking. Stopping weeds before they become a nuisance can set you back hundreds of dollars. We make killing weeds look easy.
Lawn Care
Many people love to mow their yards. In fact, some make it their favorite pastime as they use it as a time to relax and get a nice suntan for beach season. But there are others who despise it and cannot do it for some reason or another. We will make your San Mateo grass the greenest on the block.
Maintenance
Yard maintenance is something that an expert should be doing because even the slightest mess up can ruin your yard and plants. From planting grass seed to fertilizing the lawn; there isn't anything that we cannot do to help improve yours:
Aerate and thatch
Fertilizing
Incorporating "Green" technology
Planting & pruning
Watering
Watering
When it comes to watering the lawn and plants; if you have a nice sized piece of property, you can choose to have Skyline Landscapes Inc install an irrigation system so that your plants and lawn are evenly watered each day on schedule.
Fertilizing
Everyone knows how to spread fertilizer across their lawns. But do you know how to grow grass properly? There are different blends and brands of fertilizer. A basic knowledge of proper usage is always helpful.
Seasonal Care
Fall, spring, winter, and summer are the four times a month that your yard will go through certain changes. If you cannot be there for it, we can. We take yard maintenance seriously and want yours to look perfect all year round.
If you would like to know more about our San Mateo lawn care & maintenance program, call us. We can provide your yard with the adequate care that it needs. Don't leave it to someone that doesn't know what they are doing. Leave it to the San Mateo landscape design pros.
Recent Landscaping Articles...
The Perfect Landscaping Project For Fall

When the weather turns cooler here in South San Francisco, and you find yourself looking for ways to enhance your landscaping, now is the time to think about hardscapes. With so many exciting options […]

Do You Need To Hire A Professional For Lawn Fertilization Services?

As a homeowner, one your most important and difficult maintenance tasks is taking care of your lawn. Between weed control, insect control, season clean-ups, and more, there's always plenty that needs […]

What You Should Know About Seasonal Lawn Care

Redwood City Landscapers often offer seasonal lawn care as opposed to regular weekly lawn care. It can be hard to find a good yard person to clean up the landscape when there are tons of leaves and […]
Call today for lawn care maintenance or landscape design for your San Mateo County home.