San Mateo Hardscaping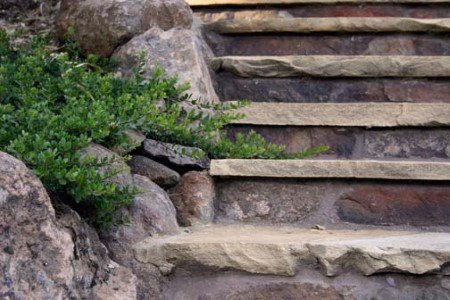 San Mateo hardscaping and various plantings create interesting landscape environments that will add long lasting, enduring beauty to your property. Skyline Landscapes Inc specializes in outdoor environments, extended living spaces where our clients can relax or entertain in an outdoor oasis custom designed to fit personal taste and budget. We offer landscape design services for your home that best fit your needs. Call us today and use your landscape for a variety of reasons. We'll help create the tranquility that you need for added peace of mind and better outdoor living space.
Brick Work
Brick work or masonry is a trade that goes back centuries. The first century Romans built much of the ancient Coliseum using concrete-like materials, and skilled stone artisans constructed the Roman Empire's famous network of roads. You can still see their work today in many yards across the area.
Whether you choose poured concrete with a designed theme and accents, stone retaining walls and patios, or interlocking wall and paving elements, we will add lasting beauty that can transform your outdoor surroundings.
Flagstone
Flagstone patios in San Mateo homes are extremely low maintenance and there is such a wide variety on the market today that you could make your patio into whatever your heart desires. Their durability can be as long as 25 years. Flagstone is easy to work with but is a heavy stone.
It's not difficult to put in place, except for the weight, and also flagstone is not even on edges or anywhere else which makes it harder to butt together, but gives it a very distinctive look.
Concrete Work
We have been providing quality concrete work for homeowners for over 30 years. Our professional landscape design team will work with you to solve all your concrete needs. No job is too large or small for our crews to handle.
From yards and driveways to backyard structures, we have the professionalism and skill to help you. Our landscape contractors can also give your existing concrete a makeover. We offer decorative concrete finishes to liven things up around the exterior.
Irrigation Systems
Our landscape contractors strive to save our clients water and money and promote a sustainable environment through water conservation and encouraging healthy plant growth. Irrigation services we provide are:
Installation
Design
Auditing
Evaluations
Winter shut-downs
Controllers
No matter what type of San Mateo hardscaping project that you are looking for, we can do it and get it done right. Your outdoors can look 100% better and more improved whenever we are through with it. Come to us today and see.
Recent Landscaping Articles...
The Perfect Landscaping Project For Fall

When the weather turns cooler here in South San Francisco, and you find yourself looking for ways to enhance your landscaping, now is the time to think about hardscapes. With so many exciting options […]

Do You Need To Hire A Professional For Lawn Fertilization Services?

As a homeowner, one your most important and difficult maintenance tasks is taking care of your lawn. Between weed control, insect control, season clean-ups, and more, there's always plenty that needs […]

What You Should Know About Seasonal Lawn Care

Redwood City Landscapers often offer seasonal lawn care as opposed to regular weekly lawn care. It can be hard to find a good yard person to clean up the landscape when there are tons of leaves and […]
Call today for lawn care maintenance or landscape design for your San Mateo County home.