Atherton Landscaping Company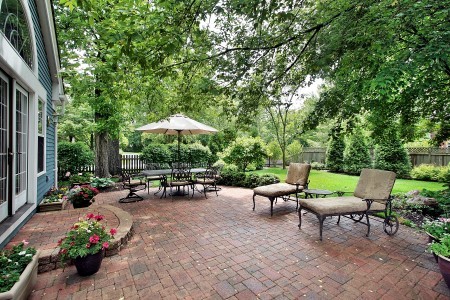 Lawn maintenance is a very important aspect of your home. Lawns need to be regularly mowed, weeded, edged, controlled for pests, and fertilized to ensure a beautiful compliment to your Atherton home. Often the amount of time needed to properly care for a lawn can be extensive. With today's busy schedules, people often don't have the time to care for their yard properly. At Skyline Landscapes Inc, we have the time and patience needed to make your lawn beautiful.
Using a professional landscaper is an inexpensive way to keep the yard looking nice without taking up all your free time. You won't have to worry about your lawn as we have full time employees who are dedicated to fixing up lawns and have been thoroughly background checked.
Atherton Landscaping
As an Atherton landscape company, we put our sweat and hard work into everything that we do. Our company offers a lot in the way of design, construction and maintenance for your home. Enhancing your outdoors is beneficial to the safety and appeal of the home. The advantages that landscaping has:
Boosts resell value of home
Can lower heating & cooling costs
Plants enhance the air quality
Residential landscaping includes all outdoor areas. When we think of our outdoors, we often think of relaxation and comfort. Call Skyline Landscapes Inc today and have our guys take care of your needs. There's never any waiting. Whenever you contact our landscapers, we respond immediately because we understand just how important your outdoors is to you.
Atherton Lawn Care & Maintenance
When a plan starts coming together, it usually starts with maintenance. Maintenance is vital to the preservation of your yard. Without proper lawn care and maintenance, your grass would be brown, your shrubbery would be overgrown, and your plants would all be dead.
Landscape design includes the care that all lawns need such as irrigation and fertilization. Landscapes will be well taken care of such as your mulch beds and weeds will be controlled. All the gardening and maintenance services are done individually for you.
We offer a complete line of services so that you can go back to enjoying your yard. Don't let the heat from summer get your yard down this year. Take control by calling us and find out why our company has been successful for the past 30 years.
Get in touch with our Atherton landscaping company today. Schedule your free estimate and save by not having to replace all of your outdoor plants, re-gardening, or other mistakes that homeowners make without a full knowledge of landscaping.
Recent Landscaping Articles...
The Perfect Landscaping Project For Fall

When the weather turns cooler here in South San Francisco, and you find yourself looking for ways to enhance your landscaping, now is the time to think about hardscapes. With so many exciting options […]

Do You Need To Hire A Professional For Lawn Fertilization Services?

As a homeowner, one your most important and difficult maintenance tasks is taking care of your lawn. Between weed control, insect control, season clean-ups, and more, there's always plenty that needs […]

What You Should Know About Seasonal Lawn Care

Redwood City Landscapers often offer seasonal lawn care as opposed to regular weekly lawn care. It can be hard to find a good yard person to clean up the landscape when there are tons of leaves and […]
Call today for lawn care maintenance or landscape design for your San Mateo County home.