Conserve Water With Landscape Design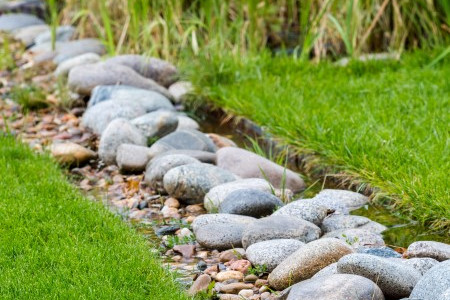 More and more homeowners across the country have a growing concern for making their homes environmentally friendly. A "green" home won't just have benefits to the environment, though—it can directly benefit you as well. Green practices aren't just a trend: they help you create a more efficient home and save you money on resources. Being environmentally friendly is a smart thing to do, no matter which way you look at it.
Finding tips for being environmentally friendly inside your San Mateo home isn't difficult, but finding ways to do it outdoors can be a challenge.
Thankfully, going green doesn't really take much more than conserving water and energy. At Skyline Landscapes Inc, our professional San Mateo landscapers have put together a list of a few great ways to do those things in your landscape:
Choose Water-Wise Plants
Water-wise plants are known for their ability to thrive in desert conditions, so planting them in your yard or landscape is a great way limit the amount of water your landscape requires. These plants don't require nearly as much water as others, but they are very attractive, and they can often be even more distinctive than other plants.
Using too much water in your landscape is very easy to do, and water is a limited and necessary resource. There's unfortunately no way to get around using water in your San Mateo landscape, but water-wise plants can help you ensure that you're limiting the amount of water that's necessary.
Some great examples of water-wise plants include sage, yucca, sunflowers, and purple coneflower.
Use Mulch in Your Garden
Mulch is another great way to conserve a significant amount of water. Mulch keeps weeds out of your garden, and weeds can take up much of the water you're trying to give to your plants. Mulch will also retain water for your plants, so you'll be able to water them less frequently.
Organic mulch can from just about anywhere: compost, chopped leaves, or even shredded newspapers can all be used as free alternatives to expensive and chemical-rich mulches.
Install a Rain Garden
A rain garden isn't as complicated as its name may sound. Rain gardens are simply small holes or depressions in the ground that take rainwater from roofs, sidewalks, driveways, and other urban features and bring it back into the ground.
Instead of returning to storm drains, the rain will can return to the ground on your San Mateo property. This will improve the quality of nearby bodies of water and decrease the costs of local water cleaning.
Design a Mediterranean Style Landscape
Mediterranean landscapes often feature large, open courtyards that are east to maintain and don't require very much water. Concrete walls and gravel beds are also prevalent. They are frequently decorated with topiary trees, vines, and other water conserving plants.
Our professional San Mateo landscapers can help you design the perfect Mediterranean style landscape for your home.
Call today for lawn care maintenance or landscape design for your San Mateo County home.