Need A Garden Makeover? Hire A San Mateo Lanscaper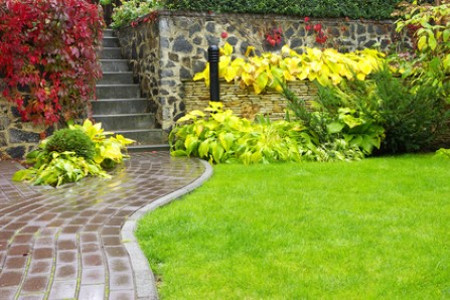 It is always a bliss to have a clean and organized house. It is believed that how you manage your house is a reflection of you are as a homeowner. That is why a lot of homeowners devote so much money and time to improve their homes, buy pieces of furniture and keep the place clean, neat and orderly. But how about if you go out, check your garden and you notice that everything is a mess? Would you still take your time out in the sun and do all the cleaning, gardening and designing the overall look of it? But you don't have to do that, you can always hire a San Mateo landscaper today to take care of it. Here are some good reasons to get the services of this professional today.
Your San Mateo landscaper knows how to handle all these things. He will not be overwhelmed by what he will see in your garden. If he is doing all these things in years, then he knows how to effectively manage and control the situation. He can check all the problem areas in your space and create a plan to make your garden your next best asset inside your property.
Only professionals can do it for you. They know everything about landscape management and that they are well experienced in coming up with beautiful gardens. This is after they implemented their plans to improve the overall look of your plant space. You can even ask for some tips on landscaping after getting their services, isn't that a great deal for you as a homeowner?
Getting the necessary materials for your project can be a challenge, especially since there are a lot of styles, colors and exact applications available when selecting these materials. They can also take care of supplying the best materials for this project. They will do this first by presenting the plan and after getting your approval then they will provide the options on where to get the necessary supplies for your garden. If you cannot decide on this then they will be the one to pick the best supplier for you. This will definitely save a lot of time asking around for garden supplier referrals and leads isn't it?
Since we are talking about materials for your garden makeover, another challenge is how to budget your money for this project. When you hire a San Mateo landscaper, you will get not only access to the best suppliers for the materials, but also a good estimate of how much you need to spend. If you are on a budget, you can talk to him and ask for some adjustments on the plan and design to accommodate the allowance that you already set for this purpose. So do not hesitate to discuss these concerns as soon as you ask for his services.
He also has a team to help him execute everything according to plan. This is a huge relief especially when you think about getting some more hands to do these things in your garden. Like your landscaper, the team is also trained well on how to do these things, from clearing out the area until giving some finishing touches.
There you have it. These are just some of the benefits that you will get if you will hire a San Mateo landscaper today to help beautify your garden. These professionals will surely provide the best service in order to make your green space neat and inviting again.
Article Source: http://EzineArticles.com/?expert=James_L._Burton
Call today for lawn care maintenance or landscape design for your San Mateo County home.