Landscaping Using Brick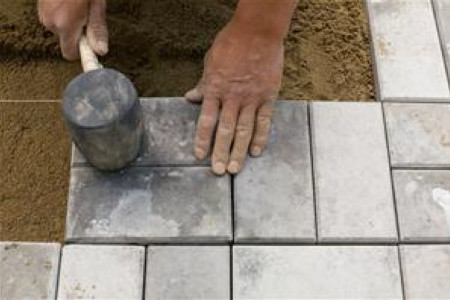 When you are creating the perfect landscape, you do need to use various materials in order to make it as scenic and as unique as possible.
One of these materials is brick and it can be used in a variety of ways in order to improve the look of the landscaping and to make your garden look serene and natural. It is one of the best ways to add natural beauty to the garden and if you are fed up with your un-maintainable lawn, you can always completely easily replace it using brick. Many people think that brick can look a little dull; however it can in fact look quite attractive depending upon the type that you purchase. Also, think of how easy it would be to maintain!
The Different Ways in Which You Can Use Brick within the Landscape
As well as there being different types of brick, you can also use them in a variety of different ways. For example, if you do have a lawn which you are fed up with, why not turn it into a little patio? It is extremely simple to do and all you will really need is the type of brick which you are using and a little mortar. Remember that you will have to use flat bricks in order to make the patio ideal to walk on. You can create a patio in a variety of ways including having the bricks all going the same way, having them going diagonally and also having different colored bricks alternating. Each will provide a different look so try and decide which you would prefer beforehand.
Another way in which you can use bricks to help with your landscaping is by using them as borders for your flowers. By doing this you not only give it a unique look, but you also stop any weeds from growing. You could also use them to create a water garden. You will need cement for that as well as a spade to help place it on the bricks. By using them around a water feature it adds a little warmth and stability to the feature which will ultimately make it last longer.
Overall bricks can be used in a variety of ways and each will really improve the look of the landscaping. You just have to know what you can do and where you can purchase them from and then you will be on your way to creating something really unique.
Published At: Isnare Free Articles Directory: http://www.isnare.com
Call today for lawn care maintenance or landscape design for your San Mateo County home.