Tips For Selecting A Lawn Care Professional In San Mateo County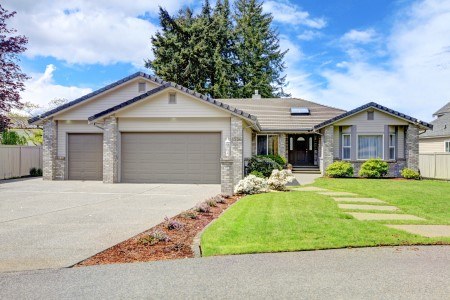 It can be tough, time consuming work to take care of your San Mateo County lawn. Some people just don't have the time for it. In fact, almost twenty percent of all San Mateo County homes are serviced by professional lawn care contractors. San Mateo County Lawn contractors typically take their jobs very seriously and truly want to do a good job, which helps to maintain the veracity and integrity of their profession. Because of this, it's not all that difficult to find a good, fair, and reliable contractor.
Guaranteed Service
It's very important that a lawn care contractor in San Mateo County guarantee their service. Not doing so could show that they are not confident in their own work. If they do have a guarantee, find out the specific details of it. Will they repair the damage if they damage your lawn, or will they only refund your money? Will the guarantee only be in effect if you by all of their services?
Quality of Service
It is essential that the contractor has a reputation for high quality service. A good indicator of this is how many repeat customers they have. Losing twenty to thirty percent of customers from one season to the next is normal, but a significant loss more than that can be an indicator of poor quality. You should also ask how quickly they will respond to a complaint. Will you have to pay for them to come back and work on what you complained about? It is very rare that a contractor will charge to come back and fix a problem that is related to the initial work that they did.
Minimum Charges
Does the lawn care contractor have a minimum amount that they charge for their services? Will the prices change during the season? You need to make sure that the prices are clear before you enter into any agreement.
Written Contract
Does the contractor offer a written contract with details of what will be provided for the agreed upon price? If so, make sure to get a copy of it and keep a written record of when he works and gets paid.
Employee Training
Does the contractor train his employees at all? If so, how much? Some contractors train for up to seven days. Employees should be able to at least identify grasses, insects, weeds, and diseases. They should be confident in their jobs, know what they are doing, and perform well. They should for example know the best lawn fertilizers for your yard.
Employee Experience
Finally, you need to ask how experienced the employees are. Just like with all jobs, the more experience one has, the better they will perform their job. An experienced employee will know how to detect, diagnose, and fix problems. They will be ready for any problem that arises. If the contractor has trouble keeping experienced employees, they may not be very good to work with.
Call today for lawn care maintenance or landscape design for your San Mateo County home.