Water Feature Ideas For Your San Mateo Home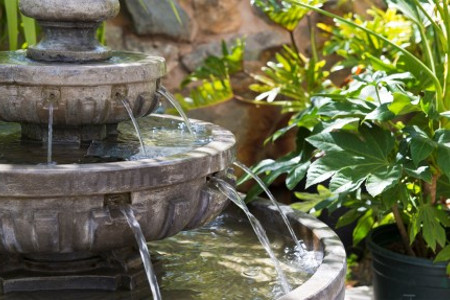 Having different types of water features in your San Mateo landscaping can really give your yard some character. There are so many different ways to incorporate water into your landscape design, that it's hard not to use water features. Whether you are upgrading your back yard, or wanting to install something extravagant in your front yard, different water feature designs are out there to suite your needs.
One of the most popular options is of course a waterfall. Waterfalls bring a soothing nature to your landscape, and also really make your yard stand out. Another popular feature that is endlessly customizable is a fountain. Fountains can be a major centerpiece to your front yard landscaping design, or something enjoyable to have in your backyard. The creativity you can have with different types of water gardens is also a popular way to spice of your yard. You can even go as big as installing your own personal pond.
Being creative with your landscape can really increase the value of your San Mateo home. The first thing you see when you go to the house is of course the house's landscaping surrounding it. A great way to make your lawn and yard stand out is to add a nice waterfall, or install a gorgeous fountain. The sky is the real limit when it comes to adding water features to your landscape. There are many landscape professionals just a phone call away to give estimates and that can give you ideas on what to do in a certain price range. You will not regret branching out a bit and turning a regular landscape into something special with some of the many different water features available.
Article Source: http://EzineArticles.com/?expert=Paul_A_Buchanan
Call today for lawn care maintenance or landscape design for your San Mateo County home.