What You Should Know About Seasonal Lawn Care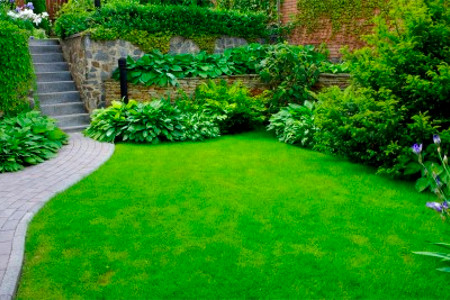 Redwood City Landscapers often offer seasonal lawn care as opposed to regular weekly lawn care.
It can be hard to find a good yard person to clean up the landscape when there are tons of leaves and debris to clear away on top of the regular lawn care tasks. Either they don't have experience bidding on seasonal work or are more worried about holding down regular work to consider a one-time job worth it.
Professional landscapers like ours at Skyline Landscapes Inc don't have these problems. We regularly provide estimates for seasonal lawn care as well or for jobs that are highly specific to the property owner's needs.
Here are some things you'll want to know about seasonal lawn care and what to ask your Redwood City Landscaper when trying to find good service.
Why Bother With Seasonal Lawn Care Service?
As opposed to removing them, mowing over leaves and fallen twigs contributes to lawn problems. As grass is covered over and over again with debris, it can die off.
Also, the thatch becomes vulnerable to insect infestation. Insects thrive under lawn debris because it is a food source as well as shelter.
Seasonal lawn care service takes away the places where insects live. It also keeps the grass and thatch from accumulating debris so it has the air and space it needs. Plus, it minimizes the chance for plant diseases to spread. This altogether makes for a healthier, greener lawn.
What To Expect With Seasonal Lawn Care
Seasonal lawn care is different than lawn maintenance to a certain degree. It involves a more extensive yard cleanup service than regular weekly mowing and trimming.
As the landscape goes through a seasonal change, seasonal lawn care may involve different tasks. During some parts of the year, it will need fertilization. Other times, insect control, and other times weed control. Be sure to ask what is specifically involved because it can vary from company to company as well.
Leaf raking & removal
Dead brush & twigs cleanup & removal
Dethatching the lawn
Removing overgrowth from landscape beds
Mulching
Fertilizing
Weeding garden beds
Mowing
Re-seeding
Pruning
Pest control
What To Ask A Redwood City Landscaper About Seasonal Lawn Care
Weeding through the inexperienced lawn care service providers can be a nightmare. Here are some questions to ask when making calls that will help you find someone reliable and affordable.
Do you provide a free estimate? -Obviously, it costs nothing to find out whether you want to trust them or not.
Do you charge by the job or by the hour? -By the job is best. Anyone can stretch out the length of a job which can end up costing way more.
Does this include removing the debris from my property? -Rather than raking up big piles of debris and leaving it, make sure they haul it away too.
What type of equipment do you use to clear brush and haul it away? -The heavier the equipment, the more likely they are to be a real established lawn care service. You don't want someone who uses a pruning shear to cut a whole fence-line of brush down.
What tasks do you specifically not do? -There's a reason why a lawn care service won't do certain tasks. The more they do, the more likely they are real pros.
Call today for lawn care maintenance or landscape design for your San Mateo County home.