Why Hire A Landscaping Contractor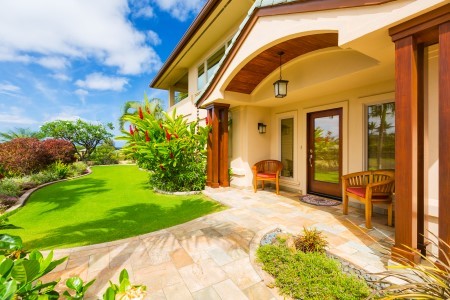 There are many factors that may lead you to believe you need to hire a landscaping contractor. As a general rule, if your project will require the use of any machinery, you are not comfortable using, hire a professional landscaping contractor. Many projects will require large amounts of land to be moved or trees to be dug up, and these types of tasks are best performed by professionals.
Landscaping contractors have years of valuable experience that makes them better suited to understand what is required to pull off the desired effect. The average home gardener probably has now idea all the things required to install a coy pond or construct a multi tiered garden. This is where the contractor comes in. They have probably worked on projects in the past that allow them to understand what you are looking for and all the steps necessary to pull it off. There are very few surprises that are encountered when using a contractor.
Landscaping contractors have at their disposal all of the tools and equipment regular home owners don't have a reason to invest in. Much of this equipment would be considered large and very complicated to use. The vast knowledge of the contractor as to the proper devices needed and how to correctly operate these devices make them a valuable addition to your landscape project. They have various resources or contacts they have used in past work to help them get any tools or machinery needed to finish the job.
Many more complex projects could take a long time to complete. Contractors work on landscaping full time and not just on weekends as most home owners do. This gives them more time to finish the project which means the process is not as long and drawn out as it would be if you attempted to do it yourself.
Before you start your next project, and find yourself in over your head, maybe you should look into hiring a landscaping contractor. They are professionals in the field and could prevent you from spending your weekends dealing with the headaches many home owners feel.
Call today for lawn care maintenance or landscape design for your San Mateo County home.